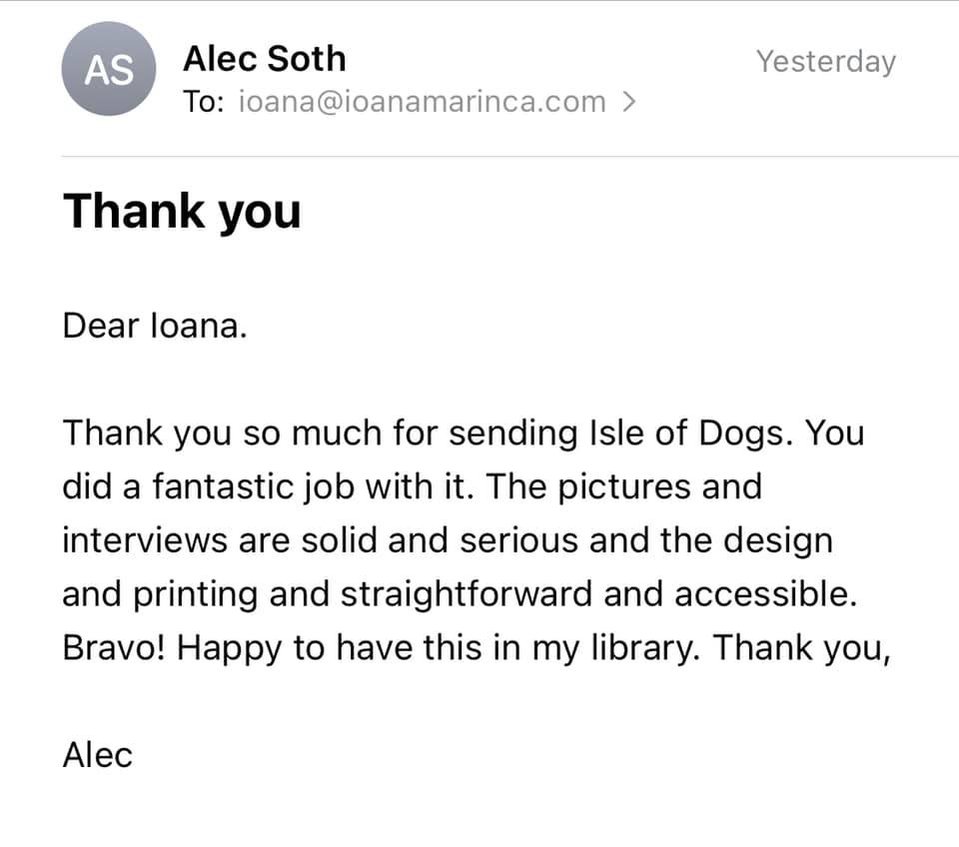 Alec Soth mentioned in interviews he enjoys people sending him books and zines - in fact he has a box of found pictures he collects from flea markets and random shops. So I sent him a copy of Isle of Dogs and included a Duck Sale Press postcard. I was incredibly surprised to receive this email from him, particularly because I hadn't included my email - so he must've looked it up.
Needles to say, I was grinning for the rest of the weekend.
Get your copy of Isle of Dogs here.